Using GRASS GIS's extensive libraries for geospatial modeling, analysis, and simulation we have developed a wide range of applications for Tangible Landscape. Design and planning applications include grading, cut and fill analysis, stormwater management, erosion control, trail planning, viewshed analysis, and the assessment of solar potential. Scientific applications include subsurface visualization, urban growth modeling, disease management, and invasive species management. Disaster management applications include flood control, wildfire management, and coastal change and adaptation. Educational applications include spatial training and serious gaming. Visit our Community Wiki to learn how groups around the world are using Tangible Landscape.
Landscape architecture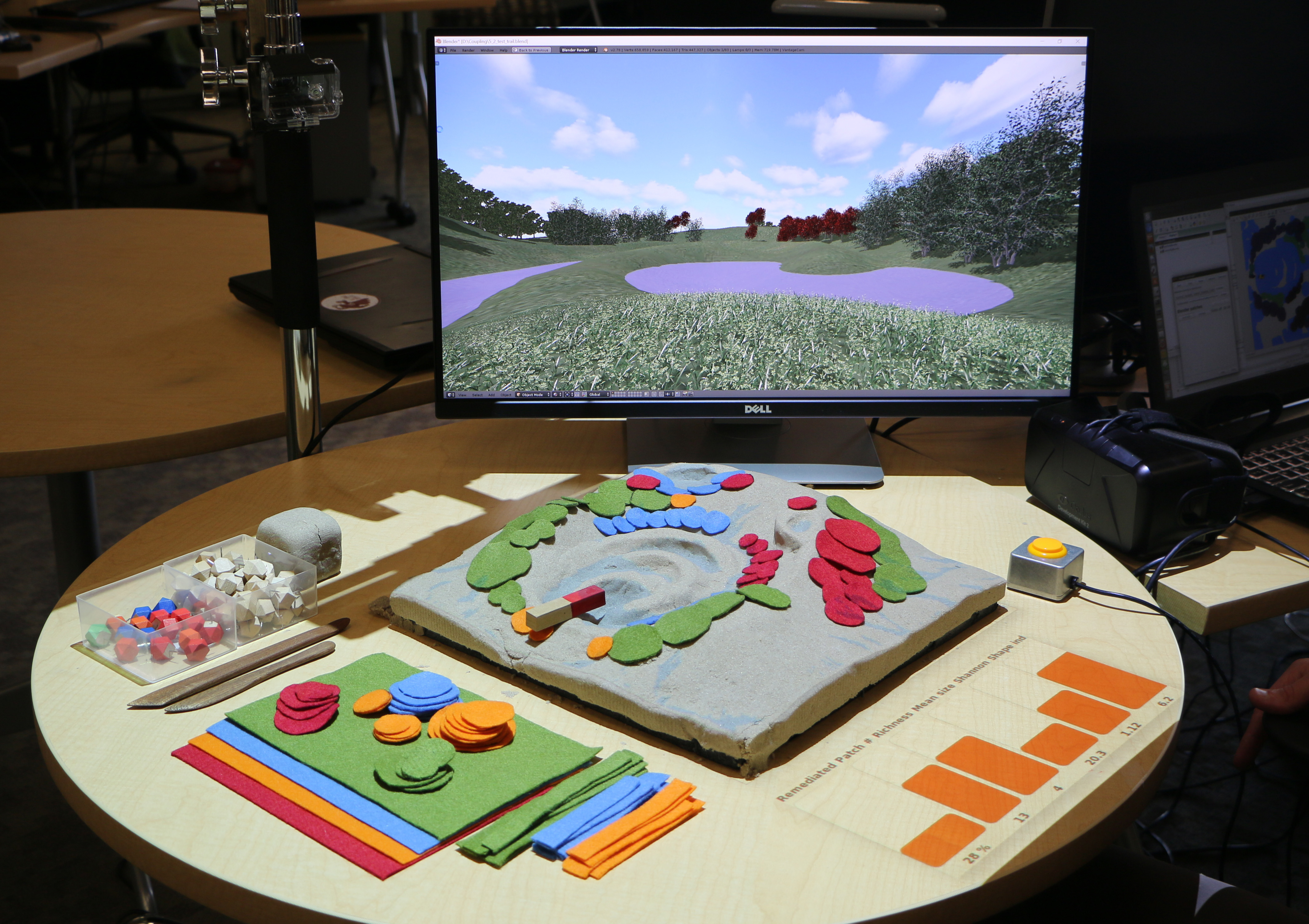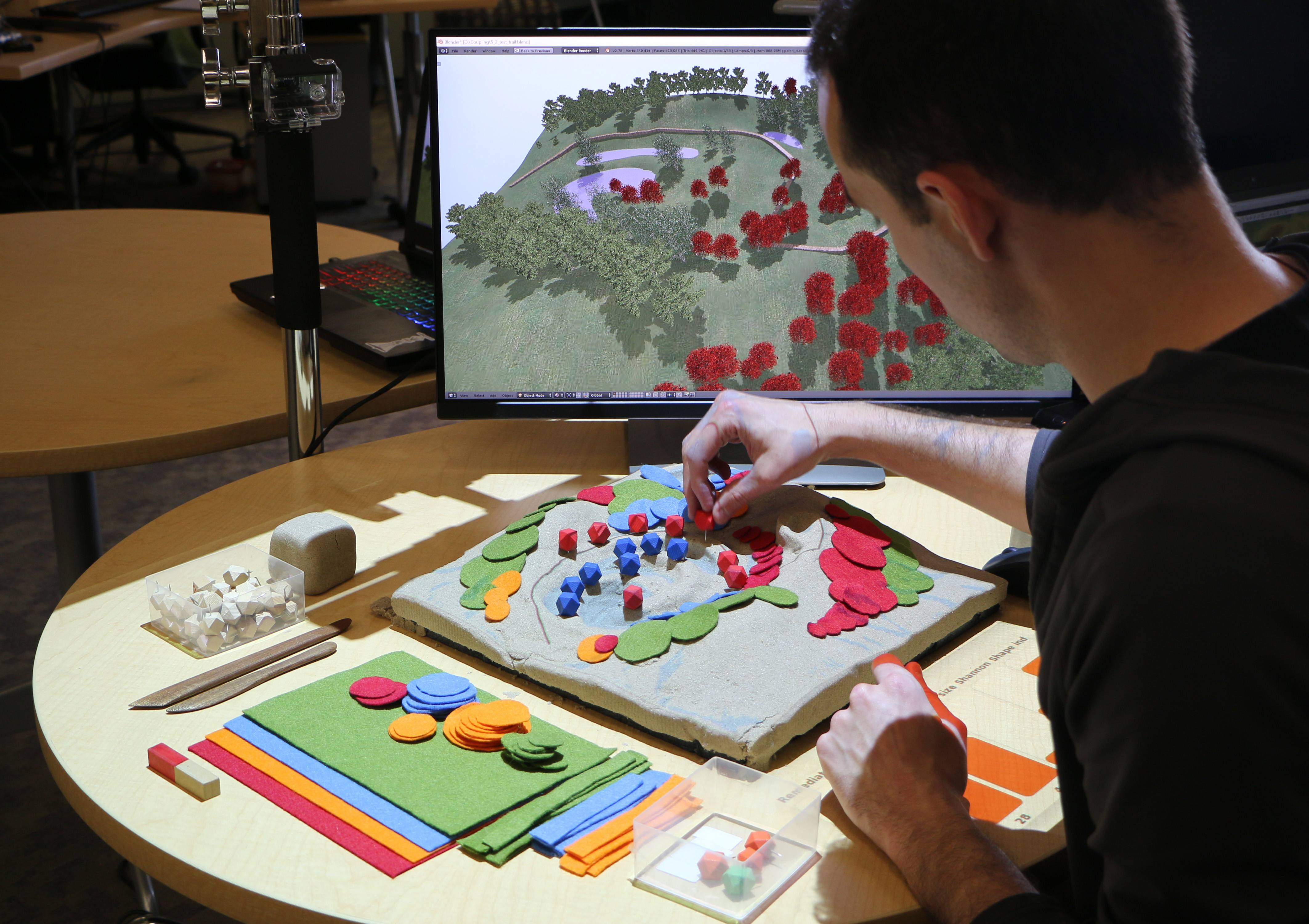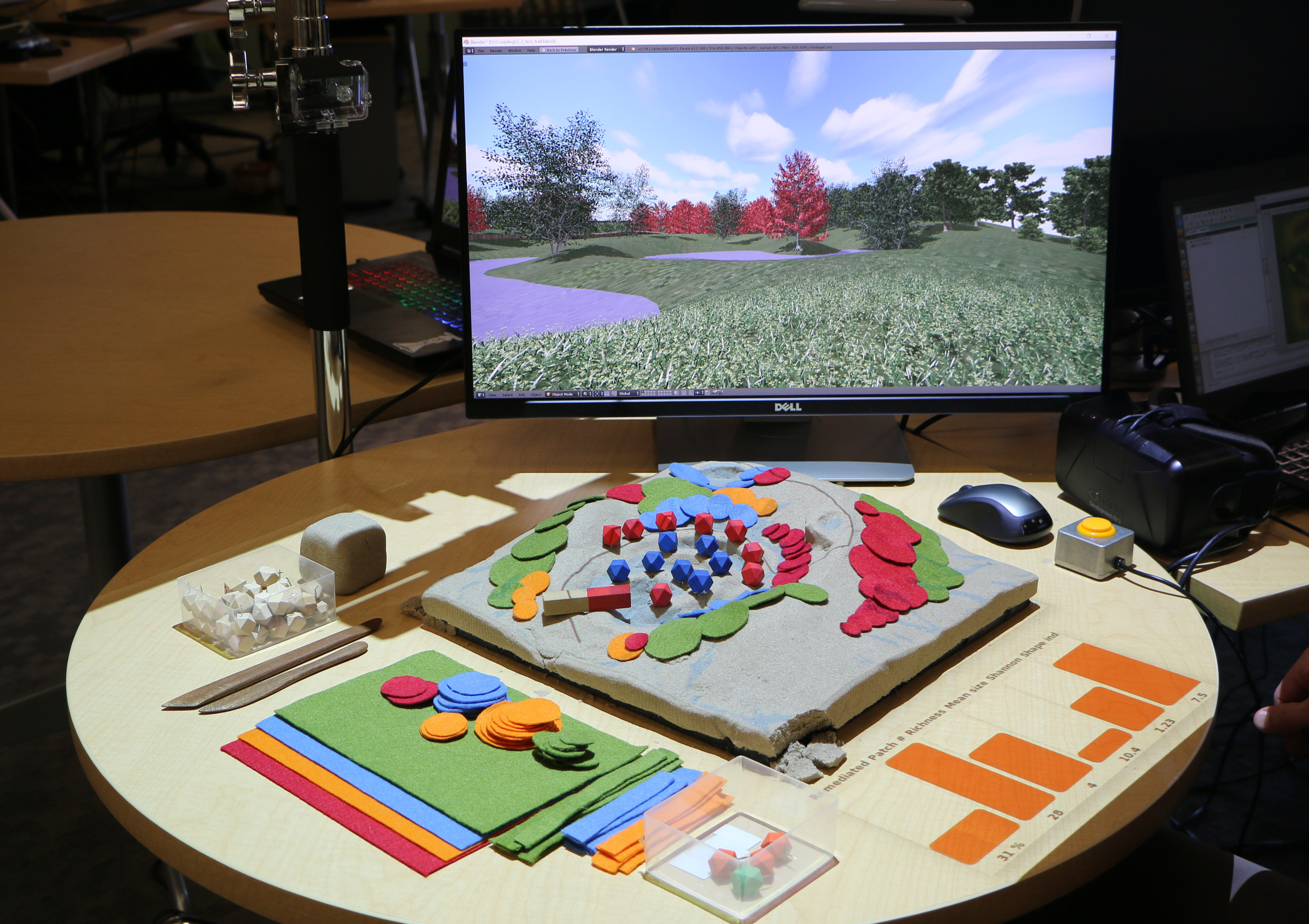 Collaboratively design a landscape by shaping topography, creating water features, drawing trees, defining viewpoints, and routing walkthroughs. Assess your designs with real-time rendering on a display or a head-mounted display. Learn more about Virtual Reality with Tangible Landscape.
Pest and disease spread modeling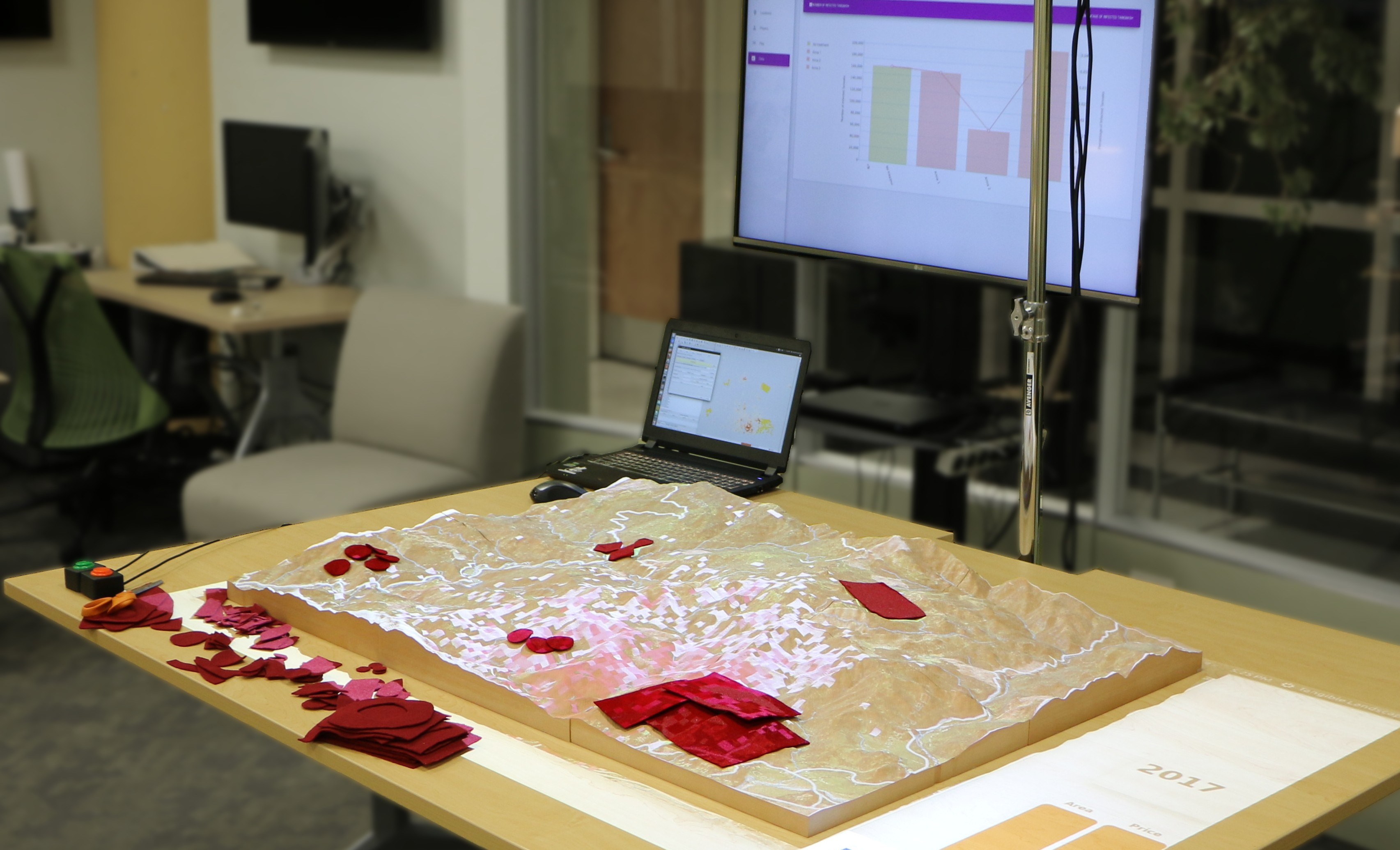 In a straightforward way control inputs to a landscape-scale plant disease and pest spread model.